Planet Earth Cleaning Company? One look at our name and you've probably got us figured out. We clean. And we care about keeping our planet clean too.
That's why, in 1994, we established the first Commercial Eco-Friendly Cleaning Company in Australia. We set up shop because we thought that too many cleaning products and services were causing harm to cleaners and the planet. We believed there was a way to care for staff and the environment whilst delivering high quality cleaning services too.
Over 20 years later we have proven that environmentally friendly cleaning is not only possible but very effective – and sought after. Our list of top-notch clients will attest to that. But over the years we've discovered that providing green cleaning is just the beginning.
As a service based company we realised that we also needed to provide exceptional service and reliability. So to deliver more efficiencies we designed a client communications system, a fast iPad inspection and reporting App, rigorous OH&S processes and exacting security checking procedures. We also realised that waste management and re-cycling go hand-in-hand with cleaning so we created clever color-coded Eco Bins that can recycle 85% of all office waste.
Today we are the leading green commercial cleaning company in Australia with a whole range of innovative systems and services that you can pick and choose from to achieve the greenest, quality cleaning solution for your business and staff.
"WE GIVE A STUFF ABOUT OUR STAFF"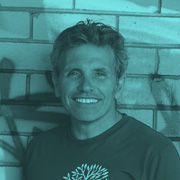 As CEO of The Planet Earth Cleaning Company, John Engelander believes that his main role is to keep the company's vision fresh and relevant, and its actions socially responsible.
John has been interested in environmental issues for a long time – from back when it wasn't trendy at all. His first hand experience of the harsh impacts of chemical cleaning products on his skin and lungs and the natural environment prompted him to start The Planet Earth Cleaning Company.
He's a true believer in lessening our impact on the environment and his completion of a Certificate in Sustainability Advocacy at Swinburne University has helped him to find out more about how to do it.
Out of the office John burns off some of his high energy levels with watersports, cycling, running and skate boarding. And when not running after his kids and dogs he likes to tinker on the piano, watch movies and have dinner with friends.
For more insight into the way John thinks check this out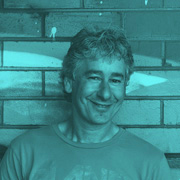 Clients will know him as their 'go to' person for sales and great customer service but add to that 'IT whiz', as Sam is the driving force behind Planet Earth's innovative quoting and inspection Apps.
Before joining the company, Sam was already 'into the environment'. He walks the talk, living The Planet Earth Cleaning Company's philosophies by using as few resources as he can, and being a conscious and discerning consumer.
Sam has a Bachelor of Electrical Engineering and is also a Computer Software Analyst/Programmer and Environmental Sustainability Advocate.
Away from work Sam loves to spend time with his three boys, and enjoys a multitude of energetic hobbies such as racing motorbikes, inline skating, tennis, squash, snowboarding and walking his dogs. Wow.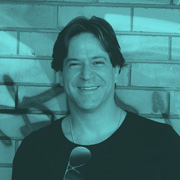 Ed is the Operations Manager at Planet Earth Cleaning Company. Before that, he worked in the IT industry and has a background in Engineering/Computer Science.  Married with kids, Ed loves nothing more than a BBQ and being out and about in the summertime.
They are a sporty bunch at Planet Earth. Ed relaxes by playing tennis or throwing a frisbee. And when not playing sport himself – he loves to watch AFL footy, American NFL football & baseball.
At home, Ed prefers order to chaos but the same cannot be said for his desk where he takes a somewhat more relaxed view of mess.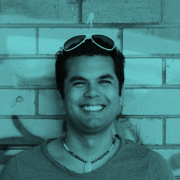 Matt is Assistant to Operations and Sales and holds an MA in Personnel and Development.
Matt is originally from the UK, however since moving to Australia in 2012, he's now fully converted to our Aussie lifestyle – on weekends he can be found at the beach barbequing, playing soccer and bike riding. A well-rounded individual, his other interests include table tennis, pool, chess and playing the guitar.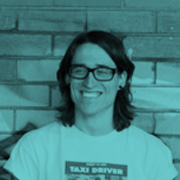 Fred assists Sam with sales and client services.
Fred strongly shares Planet Earth's vision and can't think of anything more important than protecting where we live.  In his words: 'So many people put so much effort into their health through diet and exercise, why aren't we all so concerned with the quality of air we breathe and the water we drink?' Good point Fred.
He relaxes by exploring Melbourne on foot, playing soccer, reading and bargain shopping. Fred tries to be neat at home but doesn't need a tidy space to be organised. He lives in a democratic household, equally sharing the cleaning with his partner.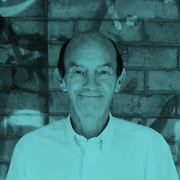 Jeff is a veteran of The Planet Earth Cleaning Company working as the administrator and bookkeeper.
Since joining, Jeff has become an environmentally conscious convert and a great admirer of the company's ethos of never accepting the status quo. The same original thinking that motivated CEO John to seek out harmless cleaning products in the interests of employees and clients – creating not just a service, but a purpose.
Jeff says: "I now know how important our company is
– it's special –unlike any other cleaning company".
At home, Jeff is a neat freak, and at work he maintains a spotless desk. To relax, he likes to potter around at home, watch movies and spend time with his grandkids.