Discreet, Efficient, Eco-friendly Washroom Cleaning Services
Our washroom cleaning services allow us to give certain areas of your commercial property that little bit of extra care they require from time to time. Leaving you time to concentrate on the day-to-day running of your business. Our washroom hygiene services cover:
Eco friendly sanitary disposal
Discreet sanitary bin replacement
Vending machines and refills
Air freshener & battery replacement
Other hygiene services
Our sanitary disposal service is discreet and efficient. Working with a specialist company that removes the waste safely and in a very environmentally friendly way.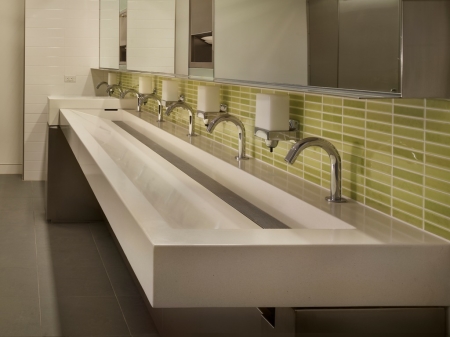 Our vending machine replenishment service also includes full maintenance, security and support.
Discover What Else Planet Earth Cleaning Can Do For you
Eco-friendly Cleaners
Planet Earth Cleaning Melbourne's favourite eco-friendly cleaners