PEOPLE
At The Planet Earth Cleaning Company we treat our people like the valuable team members they are. We train and re-train them – and they know that the job they do is very important because we make a big deal of regularly checking their work.
We do this by carrying out lots of site inspections and we have developed a mobile App to manage our inspection reports. And we play to our strengths – our cleaners clean well, and the team leaders who manage them are good at it.
SYSTEMS
Right from the start we provide potential clients with an easy to understand, 'on the spot' quote after a talk and walk through their building with our self-developed quoting App.
Staying in touch with our clients is the best way to make sure our cleaners are doing a great job. Our team leaders are online 24/7 so that they can be contacted anytime. We also supply a logbook to all our clients so that they can communicate with our cleaners whenever they need to.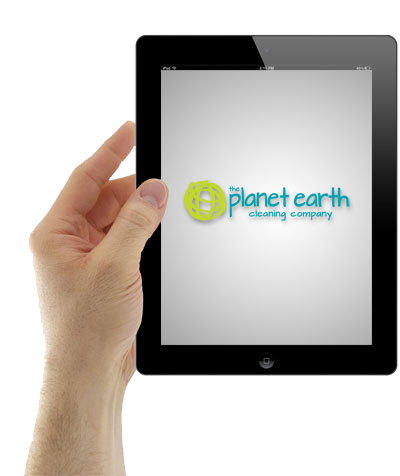 "GETTING EXCITED ABOUT CLEANING
IS OUR JOB, NOT YOURS"