MEET OUR FRONTLINE HEROES – THE COVID-19 CLEANING RESPONSE TEAM – JUAN
In our current COVID-19 world, we see examples every day of true frontline heroes. These people are out there going above and beyond their call of duty, and despite the stress of being potentially exposed to the virus, and other challenges such as being away from family, or the uncomfortable protective wear required, they put themselves on the line every day to serve and protect their communities at large.
In this special spotlight series, we are celebrating our very own front-line workers, our cleaners, who are out there cleaning Melbourne and Sydney commercial offices, workplaces and residential homes, helping them to stay safe and clean during the coronavirus pandemic.
From proactive sanitisation cleaning to prevent the spread of Covid-19, to full-fledged Covid-19 response disinfections, our cleaners are committed to being part of the solution to keep our community safe and businesses compliant so they are able to continue operating.
You will get to know the people behind the masks, hear about what it takes to suit up and perform a Covid safe disinfection and some of the challenges involved behind the scenes.
You will discover that they are just normal people, many whom are not from Australia originally, and yet stepped up in the crisis, underwent intensive coronavirus cleaning training, and ran towards an unprecedented challenge that many would run away from.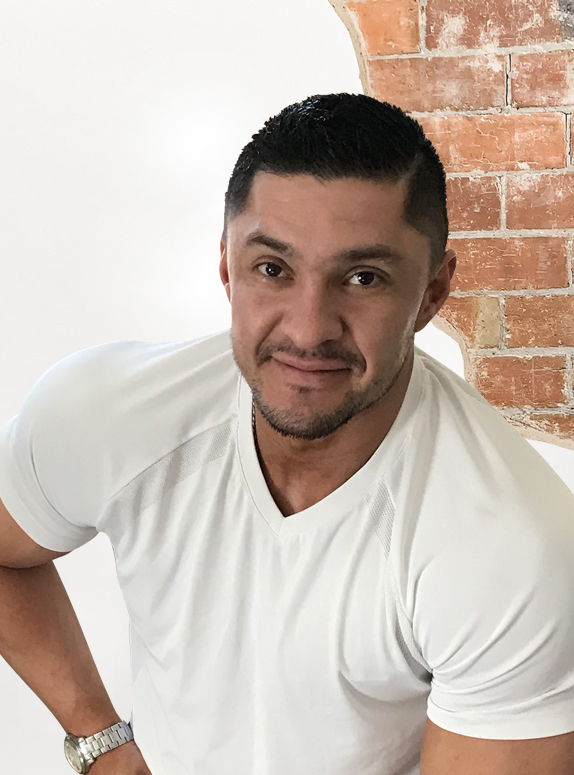 Q1. What is your name, where are you from and how long have you been part of the Planet Earth team?
My name is Juan Pablo Ruiz, I was born in Colombia, but I have lived most of my life outside the country.  I have been part of Planet Earth for 9 years. I actually did my first clean the day I landed in Australia.
Q2. Tell us something about yourself?
The things I like doing the most are lifting weights and everything related to bodybuilding and playing poker. My approach to both is a bit extreme, I like competing and I train, study and read A LOT about them. I also love jigsaw puzzles and the Rubik cube. I worked in bars for years and I can juggle bottles and shakers. I am actually pretty good at a lot of useless things haha!
Q3. What does it mean to you to be part of the covid-19 response cleaning team?
It means a big responsibility. The company, the clients, and your team are counting on you. It is also rewarding to know that you have been trusted with such an important job.
Q4. What is the difference between a standard green clean, and performing a covid-19 response disinfection?
There is specific equipment used in a disinfection that would not be used in a standard clean.  In a covid-19 response we use a hospital grade disinfectant, coveralls, special face masks and glasses.  The training is different, the scope is different and the goal itself is different.
Q5. How do you feel when you 'suit up' and are about to perform a covid-19 disinfection clean?
It feels good! We have a well trained team, so you know things will go as planned.
It is exciting to be directly involved with the current covid-19 situation. Personally, I feel extremely focused when I suit up, it feels like the outside world stops while we are inside and nothing else matters.
Q6. What is the biggest challenge when you are performing a covid-19 disinfection? How do you overcome this challenge?
The logistics can be challenging. Covid-19 response calls usually happen last minute and they need to be addressed fast! Getting the equipment, putting together a team, communicating with the client, gaining access, knowing the scope of the job, reporting, plus it might be a place we have never been to, where you don't even know where the lights are. There is a lot happening at the same time. Good communication between the team inside and head office outside make all this possible to run smoothly and achieve excellent results.
Getting used to the PPE also takes a while, it is pretty warm once it's all on, and not the most comfortable. Your face can be scratched by the mask and dehydration after the job is real.
Q7. What is the most rewarding part about being a cleaner during the current pandemic?
Receiving positive feedback from a job is, and will always be, the most rewarding part for me.
Being a solution for our clients is highly rewarding, and knowing they trust and appreciate our job.
Q8. What do your friends and family think about what you do?
They are amazed by how the company has quickly become a solution to the covid-19 pandemic. Some think it is dangerous, some are unsure what to say, some say it is exciting. Whatever their opinion is, they all agree I am, we are, and Planet Earth is to be admired for being out there and fighting the fight.
Q9. What is something people might not know about being a cleaner during covid-19?
All the training and logistics involved. The time invested outside the sites, to perform well inside.
Also it is not as stressful as people might think. When we suit up, normally the client asks to take pictures of us too, ha!
Q10. What is the work mantra that you live by?
Lead by example.