Planet Earth Cleaning
Planet Earth Cleaning is Melbourne's leading Green Eco Cleaning Company, serving the commercial cleaning needs of some of the world's most respected brands and businesses.
A Few of Our Clients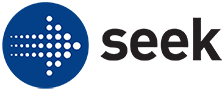 Request a Site Visit Personalised Quote
Why Choose Planet Earth Cleaning…
Choose Planet Earth Cleaning
Whether your need is great or small you'll appreciate the enthusiasm and efficiency of our team when it comes to giving you cleaning service excellence. No request is too difficult or insignificant to our cleaners when it comes to keeping your workplace hygienically clean and toxic chemical free. We can and will adjust our services to match your requirements, even helping with your vacating clean when you grow so big you need to move.
Cleaners at your service and managed for you
Your days are already packed full managing your own responsibilities and business priorities, which is why we handle all the management of our cleaning teams. Any security issues and problems with rosters are dealt with by our team, so that you never need to stay back or be concerned with handovers. Leaving you hassle free and confident that everything is being looked after professionally behind the scenes without any fuss. After all you've got great things to achieve in the world (just like all our clients).
Fast communications and cleaners updates
In fact as one of the most progressive and innovative leaders in the cleaning industry, we are responsible for developing some world leading new technologies that make what we do more effective and efficient for you. From our fast and accurate on-the-spot quoting application through to Checkst*rr – our cleaning audit App that makes it easier for us to help our cleaners know what or when cleaning hasn't been finished to the highest standard as expected by our clients. You get up-to-date, fast feedback and communications about cleaning at your premises. This is technology with serious business efficiencies and high productivity in mind. See it in action when you ring 1300 669 441 for a quote.
Paperless paperwork
Using these technologies means that all the paperwork you're used to handling from other firms, is replaced with our electronic forms and reports that arrive on time in your Inbox. No more misplaced documents, just a quick search of your email and everything is right their at your finger tips, all your cleaning logs, reports and information… and we've just saved a few trees in the process.
Eco Green cleaning
Increasingly we all want to be a part of the global warming solution; choosing Eco and Green solutions for your stationery is a great start, recycling printer cartridges and batteries are fantastic initiatives too. Take your corporate responsibility journey even further and have your offices and workplace Eco Cleaned by an accredited cleaning company with Planet Earth Cleaning. You are helping the planet, the local environment as well as providing yourself with a workplace with fewer harmful chemicals breathed in or carried around on your person and clothing.
In a crisis we really shine
As an ethical business we pride ourselves on being your back stop in the case of emergencies; like the time when there was a flood at one of our client's building the morning of their most important client presentation. Cleaners were onsite, cleaning and mopping up to get the building dry and sparkling ready for visitors with time to spare. All it took was one call from our client and cleaners were mobilised straight away. No chasing around trying to track down cleaners, leaving voicemails and sending desperate emails. Just one phone call answered by a real person who is authorised and capable of acting to solve your problem right away.
Find out how Planet Earth Cleaning can deliver the cleaning services you want and need. Go ahead call 1300 669 441 or use the form to Request a Quote.