ECO-FRIENDLY CLEANING SERVICES
Is your office based in Sydney? Then we have good news. The Planet Earth Cleaning Company is now servicing Sydney as well as Melbourne!
We are more than cleaners. You'd expect with our name we clean – and we do…. but we also do a whole lot more for your work environment and the natural environment.

ECO-FRIENDLY
we give a stuff about the future

MANAGEMENT
every client has different needs

ECO-BINS
reduce landfill and waste bills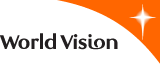 Thanks to all the team at Planet Earth and we would recommend Planet Earth to anyone wanting to partner with a caring company and above all a company who leaves you with a clean, environmentally friendly office.
The Planet Earth Cleaning Company have always been approachable for discussions on customising their services
Biosis has found The Planet Earth Cleaning company to be an important contributor to our efforts to reduce our waste and environmental impacts, and to maintaining a clean and healthy workplace.
The level of service from management is exceptional. Quick responses to requests and good communication. And recently I believe the actual cleaning service has improved also.
You guys are amazing at what you do and are so accommodating to our demands, so thanks for following this up and helping us out when we need it!
Just a message to say thank you so much again for arranging such a terrific cleaner for us!
He is so friendly to our team, efficient and easy to have around.
Always clean, above and beyond cleaning. Always pick up on the small things.
Very happy. Would definitely recommend.