Waste Removal, Bins & Recycling
Having a healthy living and working environment is about managing the waste and rubbish that gets created through everyday life.
Making sure that it is stored and removed cleanly and without delay, so you can keep doing what needs to be done uninterrupted; is what's important.
Whether you need rubbish urgently removed or a fully integrated waste management solution, Planet Earth Cleaning gets it done for you. Our years of experience in cleaning and waste management lead us to developing Australia's first waste sorting and recycling system – EcoBin for businesses.
Please contact us today to discuss these services and how they can help your business. Call 1300 669 441.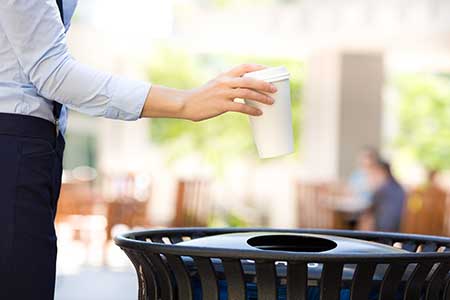 What are you really throwing away? Getting smarter with waste disposal means you help reduce landfill dumping and get more materials into environment saving recycling programs.
Discover What Else Planet Earth Cleaning Can Do For you
Eco-friendly Cleaners
Planet Earth Cleaning Melbourne's favourite eco-friendly cleaners